What isn't up at Ninja Kiwi, am I right?
It's a fabulous Friday the 13th (there's another one next month too!) here in New Zealand and we've had a busy week. Some more updates managed to get off the update train and there's still plenty more where they came from. SAS 4 and BMC (mobile and web both) have more stuff on the way though you'll have to wait to hear about them.

SAS Zombie Assault 4 - Meltdown Map Release
SAS4 web was updated to introduce the new mission, Meltdown. Taking place in a dangerous nuclear power plant you must navigate the tight corridors, seemingly random doors and shut down each reactor before the place goes sky high and wrecks Boreas' lovely atmosphere. Along with the mission are a slew of fixes and tweaks, the rest of which you can see on the change log in-game.
Bloons TD 5 - Mobile +Steam Update
The Android/iOS and Steam versions of Bloons TD 5 have been updated. The update includes mainly bug fixes but also a brand new Intermediate track, Wattle Trees. BMC veterans will recognise this track and may want to try it out with more than just Boomerang Throwers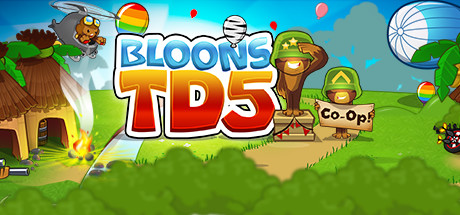 Click here for the Steam store page
Bloons TD 5 mobile (incl. Steam) has a lot of stuff getting built right now so if you haven't got one of these versions I'd recommend getting one (which of course I'd do, working for Ninja Kiwi, but still...)
Questions from the Comments
When will mobile SAS 4 get these updates?
They will, but I cannot give a specific date. Maybe a couple of weeks away.
Can you get the Overclocked augment on any pistol when your Pistol Mastery is level 5?
Nope. It just makes all pistols fire continuously when you hold down the "trigger"
Will Bloons TD 5 Steam get a chat function in co-op mode?
We hope to get that in one day. No guarantees or time-frames yet though.
When will BMC Mobile be out for Kindle Fire?
It's in development and we hope to get it out really soon.
Any plans for a Linux version of Bloons TD 5 Steam?
Not currently, sorry. Though we never rule out anything like that.
Exactly how much is a butt-load?
Depends on the butt.
Aaron, will you be my Valentine?
Aw, shucks.
---
Happy Valentine's Day guys. See you next week.
Aaron