Hello everyone! Welcome back to the NK blog, just in time for the September 15th edition! We haven't had any releases the last couple of weeks, but here's what's going on, the meme competition and some answers to some questions!
What's Going On This Week?
Tower Keepers: 2x Rewards in Hero Battles, Double Gold Sale with Dragon's Hoard passive event. New Swashbuckler (most superior hero) skin on sale.
BTD Battles: BFB on Friday, MOAB and MOAB Random Clubs on Saturday, BFB with no bonus tower and BFB Club on Sunday. Medallion and new Engineer skin on sale!
SAS4 Web: Last Man Standing on Friday, Virus Samples on Saturday with Bounties and Apocalypse on Sunday with Boss Bounty for Alloy. Epic Pack and Planet Stormer, WPX Incinerator and HIKS A10 on sale!
SAS4 Mobile: Apoc on Friday, LMS on Saturday, VS on Sunday with Black Strongbox as reward. Epic Pack, Nantoniums and T189, CM Starfury and Banshee on sale!
BMC web and mobile: Daily Monkey Teams with Knowledge Packs as reward on Sunday. Wild Knowledge Packs on Sale (as well as Ancient Packs on Mobile)
Bloons TD 5: Dart Monkey skins on sale for the weekend. Bloonvasion, Bosses and ZOMG pops counting for the leader boards.
BSM2: Double Blops!
NK Meme Competition Winners!
Last blog post I asked for some NK memes for a chance to win a mystery prize. Here are your winning memes!
-Incognito-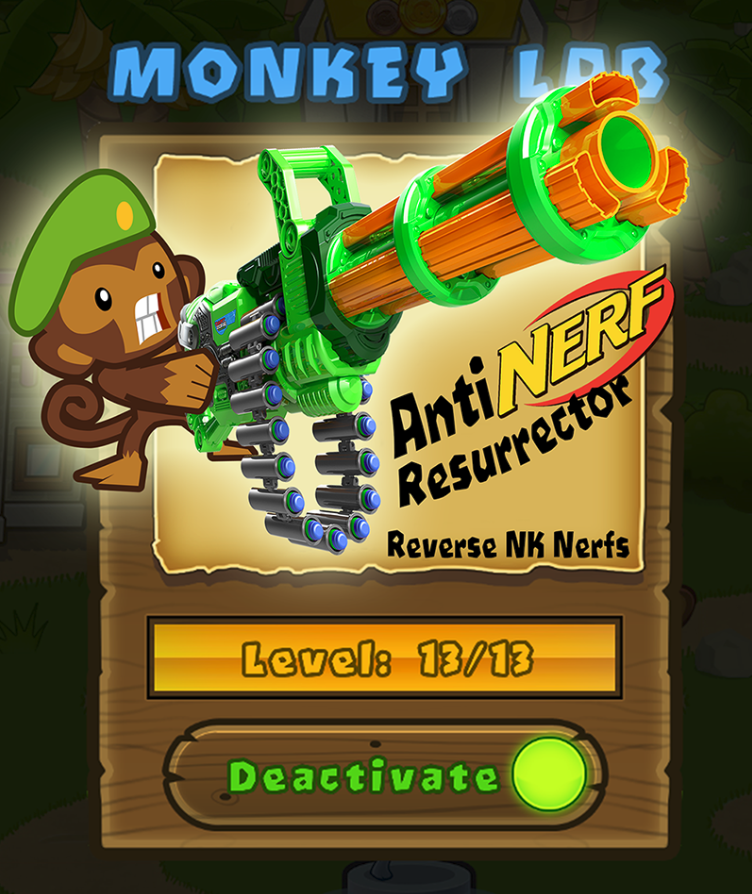 Neapolitan
Bobby Alexander
Congratulations! Your prizes await!
Questions from the Comments:
Will there be an option in BTD6 to have the OP unupgraded Dart Monkey as a tower?
The unupgraded Dart Monkey will be accessible with an $80-per-month subscription.
What are Bruno and Locky doing? We haven't sen them on YouTube that much.
Busy, busy. They'll be back before too long hopefully!
How are the Explosive Pineapples grilled without them exploding?
Very carefully.
Does Rohan still work for NK?
He does! He stands over me all day at his standing desk.
If there was a crossover with BTD5 and SAS4 what would happen to the monkeys and the soldiers?
I would hope they would team up to fight the zombie bloons!
---
Thanks for stopping by! I hope you enjoyed your stay and I'll see you all this time next week!
Aaron